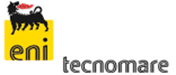 Type: FEED
Year: 2014
Client: Tecnomare
Description:
The Loango Marine Field is located in the Madingo Maritime concession operated by eni Congo.
The field is approximately 35 kilometers offshore in a water depth of 90 meters.
The Scope of Work of SPS consists in the FEED of the new offshore pipelines, onshore pipelines, and expansion loops.